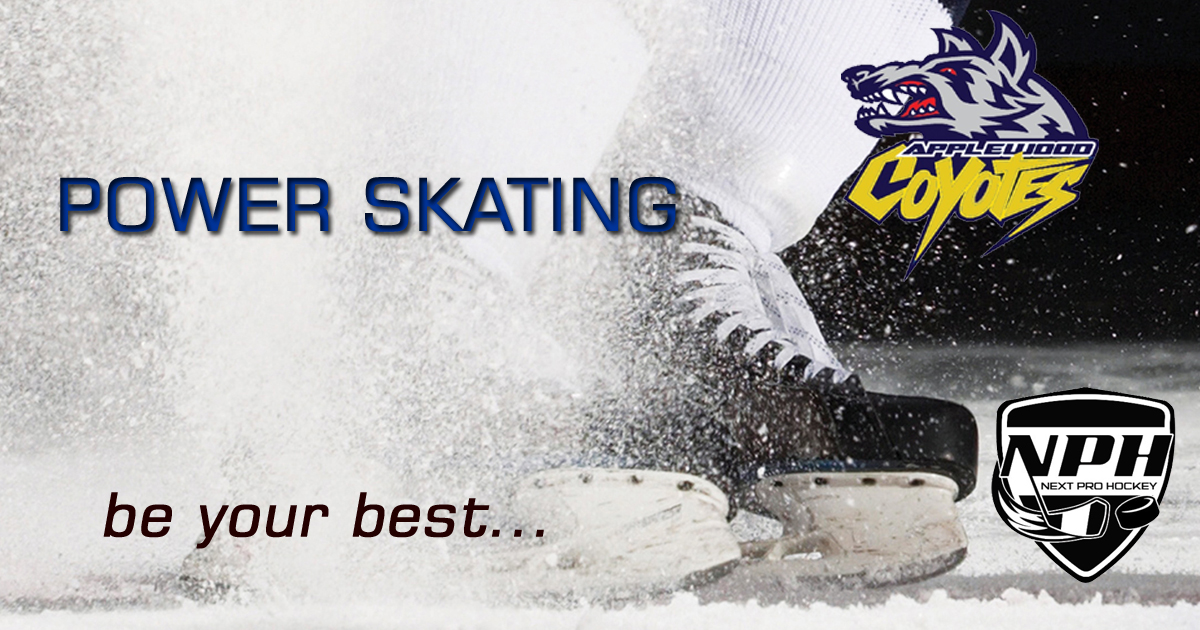 Power Skating Clinics
Applewood Hockey Association is again running the best skills program open to all registered Applewood players as part of our 2019-20 player development program. This season we are on our home ice at Chic Murray, Burnhamthorpe CC. The program is being run by Matt Corrente and his team from Next Pro Hockey. Matt grew up in Mississauga and had an active career in the NHL including the New Jersey Devils.
The format includes whole ice drills as well as rotating through a number of small group excercises. Goalies will have a great opportunity to work on their skating and agility plus Novice to Bantam goalies are free! Whatever your level, this is a great way to boost your skills and fitness. Come join us!
Thursday Program:
Thursday evenings: September 26 – December 19, 2019 (13 sessions)
6:45PM to 7:45PM - Minor Novice to Atom
7:45PM to 8:45PM - Minor Peewee to Bantam

Location: Chic Murray Arena (Burnhamthorpe CC)
Cost: $325 for the 13 session pass, which includes a practice jersey. Drop-in rate $30 (no practice jersey)
Goalies (Novice to Bantam): No charge, FREE!!
Sign-Up: Please email Luis Cordeiro at l.cordeiro@hotmail.com to confirm your place.
Spots fill up fast, so please confirm your player's attendance with Luis Cordeiro as soon as possible, as space is limited. Registration and payment can be made at the first session, so please arrive early. Please make cheques payable to Applewood Hockey Association.
Taking it to the next level - this year Applewood is also offering:
Elite Power Skating
Saturday mornings: Starting September 21, 2019
7:30AM to 8:30AM - "A", Gold and advanced Red level players - Novice to Bantam
looking for an extra hour of aggressive skating and puck control training.

Location: Iceland Arena, Rink 3
Cost: Drop-in rate only, $30 (no reservation required)
See you on the ice!