Just what we need, an evening of fun, Dinner, Dancing with an Open Bar. What a great way to support your Applewood Hockey Asscoiation.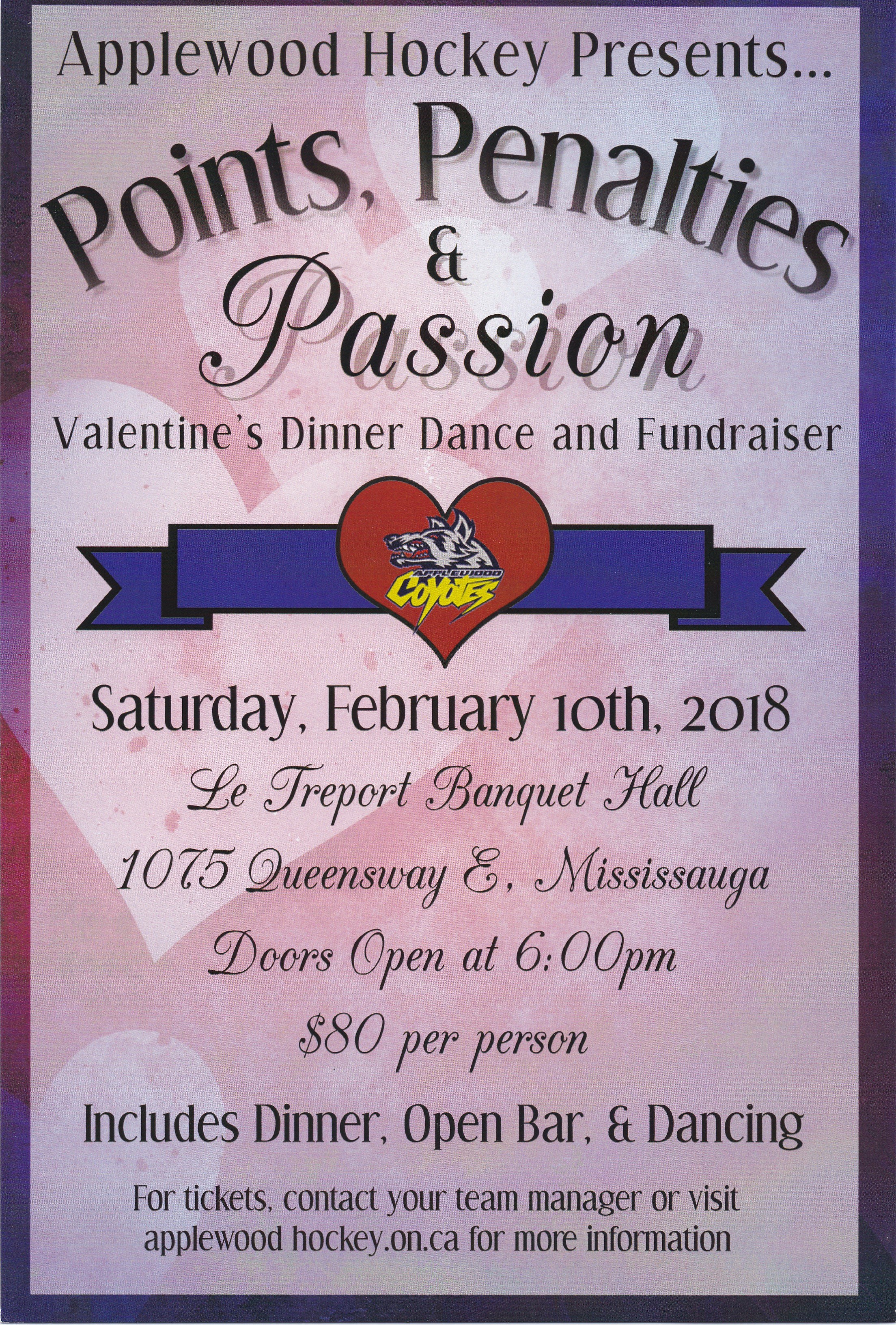 Bring your friends, family and enjoy a deluxe sit down dinner with prizes, raffles, dancing, an open bar and loads of fun for just $80 a person.
We had a blast last year and are sure to do the same this year! Contact your team manager or coach to order tickets. Coaches/managers please contact lorimangione@rogers.com or applewoodregistration@hotmail.com for ticket pick up or donation drop off.

We are looking for any type of prizes for raffles. i.e. sporting event tickets, gift cards, gift baskets, gift certificates, vouchers, sports memorabilia, sponsor donations, etc. All donations are appreciated.

Let's put our party hats on and make this happen! Thank-you all for your dedication, hard work and continued support of the Applewood Hockey Association.


Nancy Jones and Lori Mangione