Novice Gold wins Duffield EarlyBird Last updated: September 18 2018 16:50:30
Applewood's Novice Gold Coyotes won the championship for the Tier 3 Division at the Duffield Devils Select Earlybird Tournament this past weekend.

The kids worked relentlessly to capitalize on two of the many scoring chances they generated while feverishly back checking to help their goalie keep a clean sheet for the shutout.
A second tournament win for Applewood teams in two weeks, what a start to this our 30th season!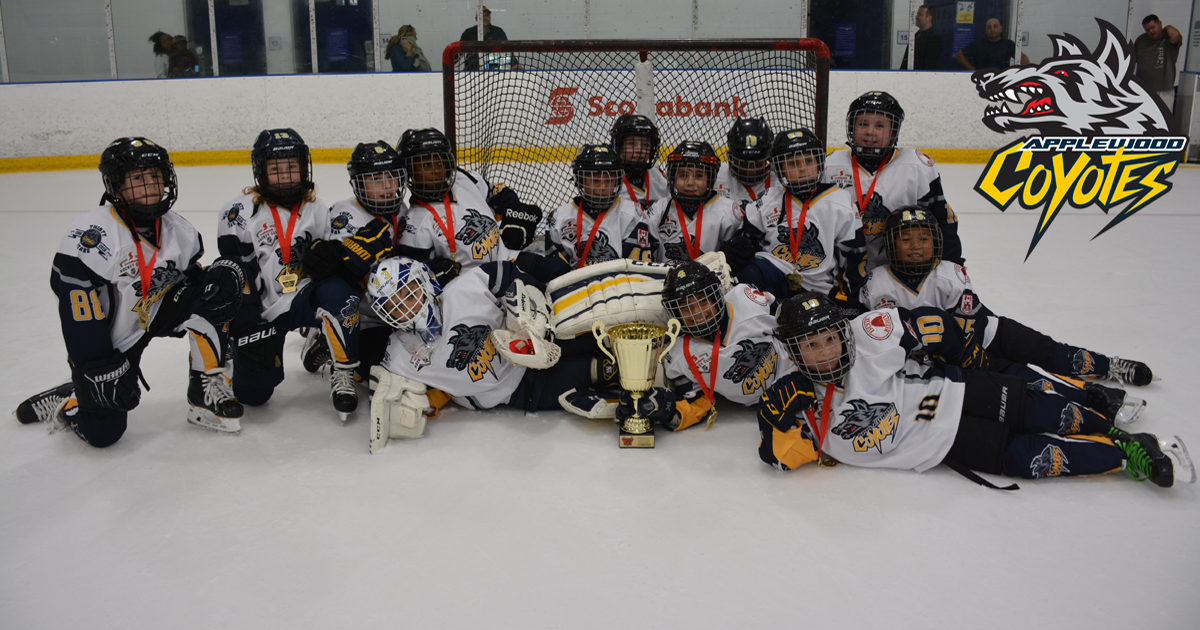 Way to go Coyotes, you make us proud!!