Novice Gold win at Vaughan Last updated: November 19 2018 10:46:07
Our Novice Gold Coyotes take Gold at Marshall Drewnowsky Memorial Select Tournament
Another great effort by the Applewood Novice Gold Squad! After winning the Duffield Early Bird (tier 3), this squad of great kids continued their success at their 2nd tourney of the season to take the championship of the tier 2 Marshall Drewnowsky Memorial Select Tournament in Vaughan this weekend!
After a tough loss to start the tourney and a 2 hour car ride to get up to Vaughan on the first snowy night of the year, our kids really came to play on the weekend. Two shutout victories closed out the Round Robin followed by another shutout in the semi for a dominant 5-0 win. Then came the exciting finale - after going down 3-0 in the first period to a very good Barrie Colts squad, cue the comeback. A power play goal at the end of the first, another in the second and a quick even strength goal to start the 3rd and it was all tied up. The Coyotes continued to press when a great defensive play sprung a breakout transition leading to a flurry of chances when the final goal was scored with just twenty-three seconds to go.
Congratulations to the kids for a fabulous team effort and never giving up!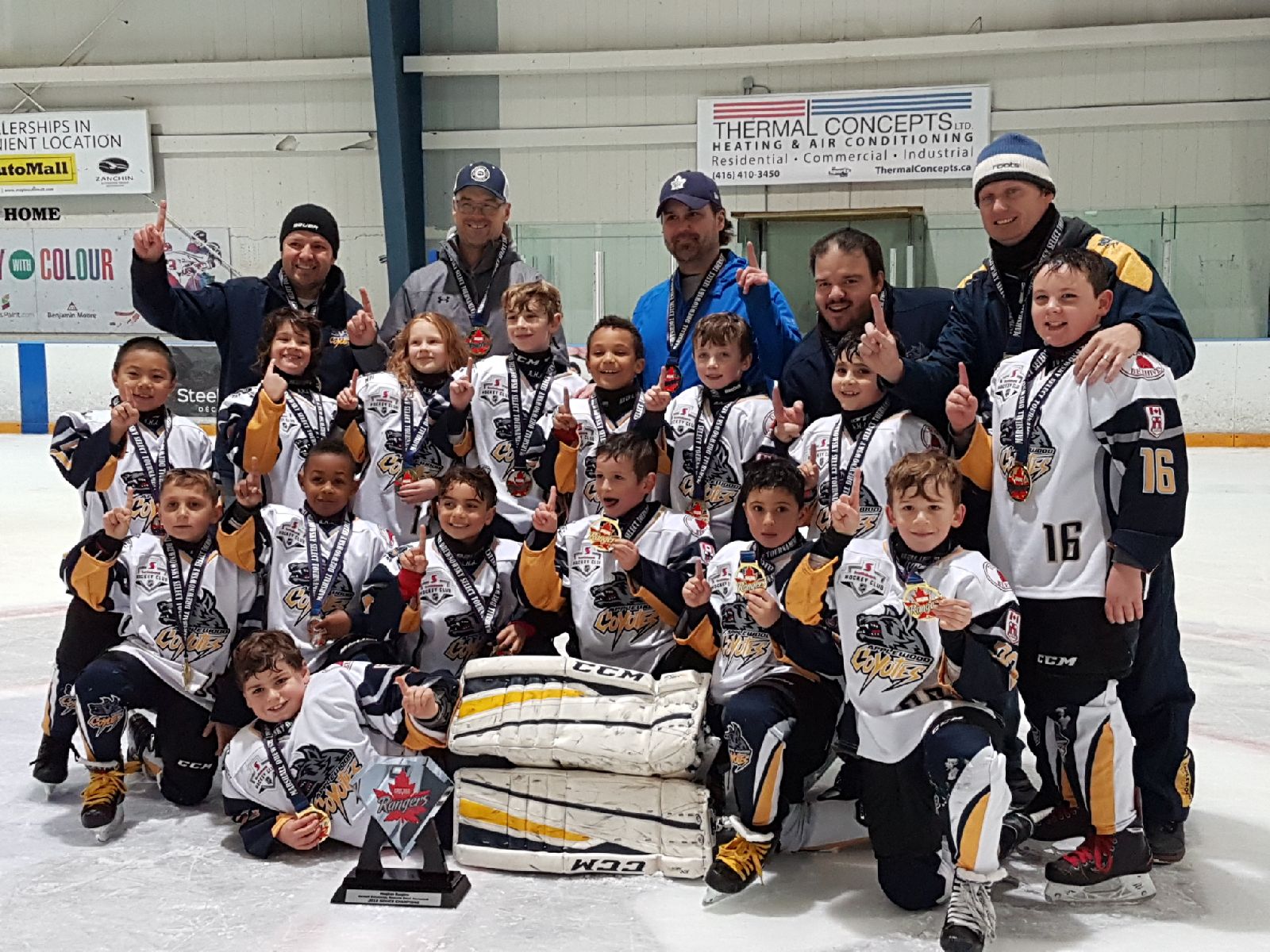 Go Coyotes Go!