Minor Atom A recruits some new fans Last updated: November 19 2018 12:01:58
While at the Toronto Wolverine Fall Classic this weekend, our Minor Atom A Coyotes were having a team breakfast at Perkins on Dixon and noticed Premier Doug Ford.
A keen Coyote asked if he would take a picture with the team and when the Premier found out we are from Mississauga, he asked if we could wait a minute, he had to check something.
He returned with who he described as "The Boss"!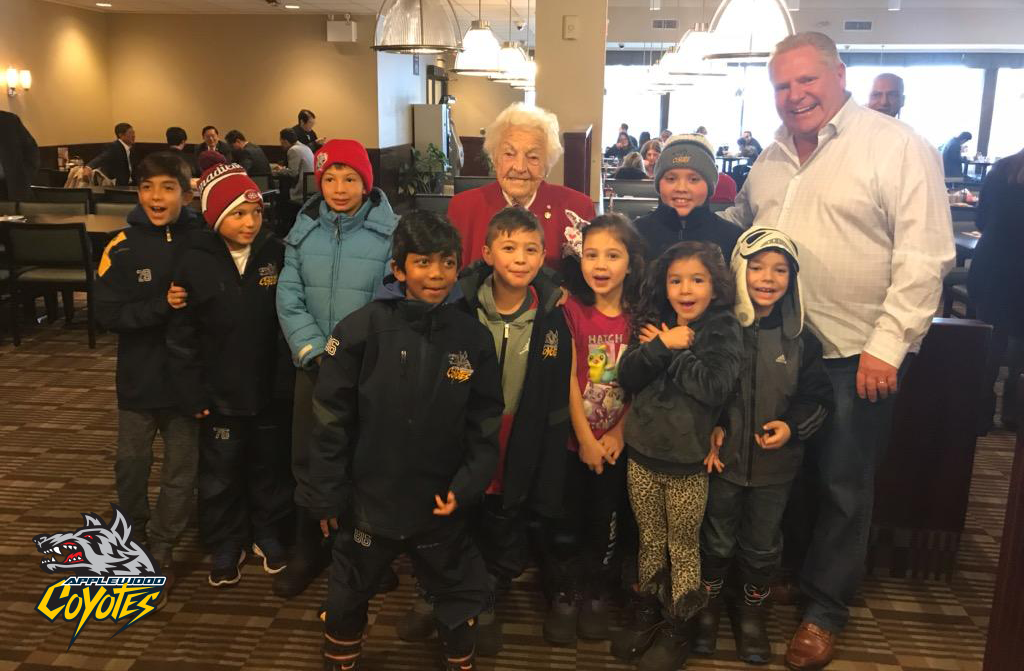 Way to go Coyotes!!