Monday night before Halloween the Applewood Hockey Association hosted their inaugural First Shift Welcome & Fitting Night.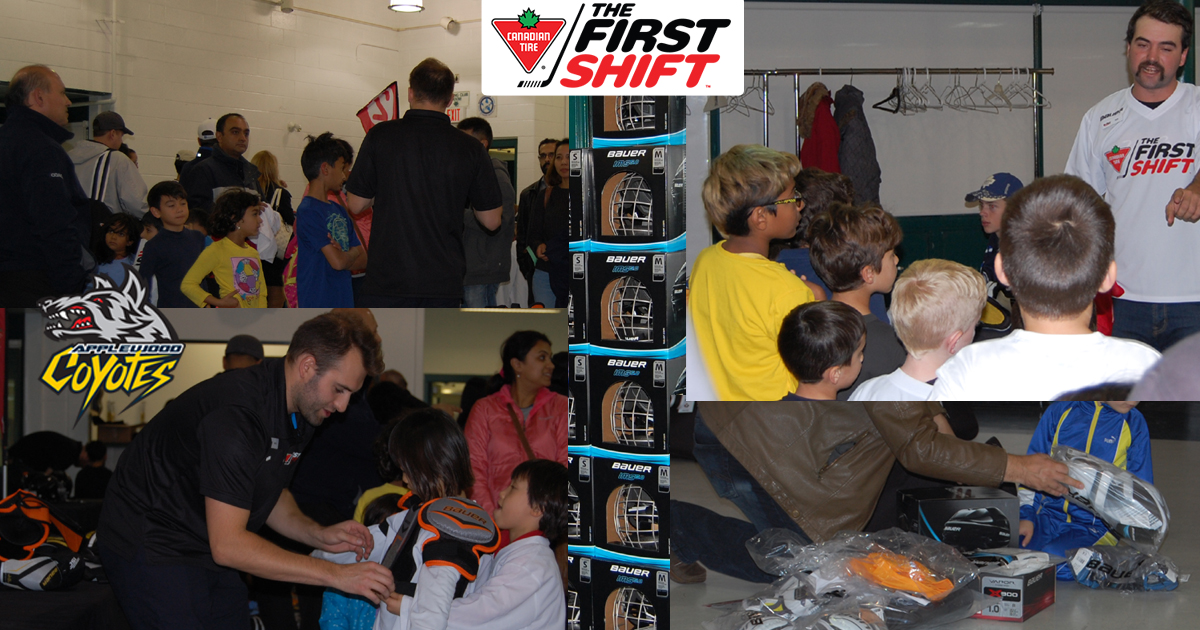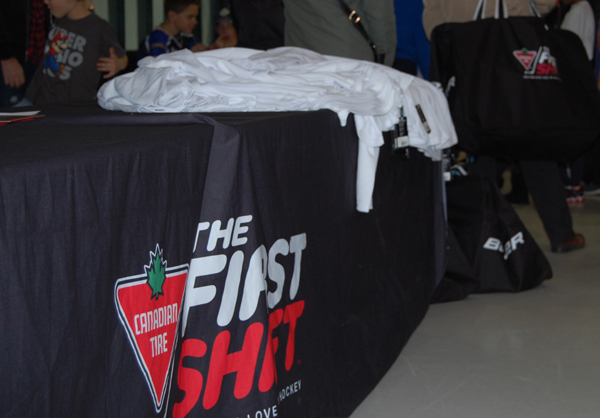 The Auditorium at Mississauga's Tomken Arena was packed with 45 kids, their parents and the team from Bauer to introduce these guys to the great game of hockey.

The boys and girls from 6 to 10 years were expertly fitted by the Bauer crew with helmets, skates, a full set of protective gear, gloves, stick and a bag to carry it all to the rink. At each fitting station the guys got some instruction and tips to keep them safe and have fun on the ice.
45 happy faces left excited and eager to start their journey in this hockey game of ours. Congratulations, we look forward to seeing you when the "On Ice" sessions start on November 12th.

The First Shift is a program to introduce children between 6 and 10 years of age to hockey and includes 6 hours of 1:4 instruction and a full set of equipment from head to toe, all for $199. The program is sponsored by Canadian Tire, Bauer and Hockey Canada.