Toronto Maple Leafs Alumni - Darcy Tucker to kick off Applewood Hockey Association's First Shift Program Last updated: January 29 2020 11:34:15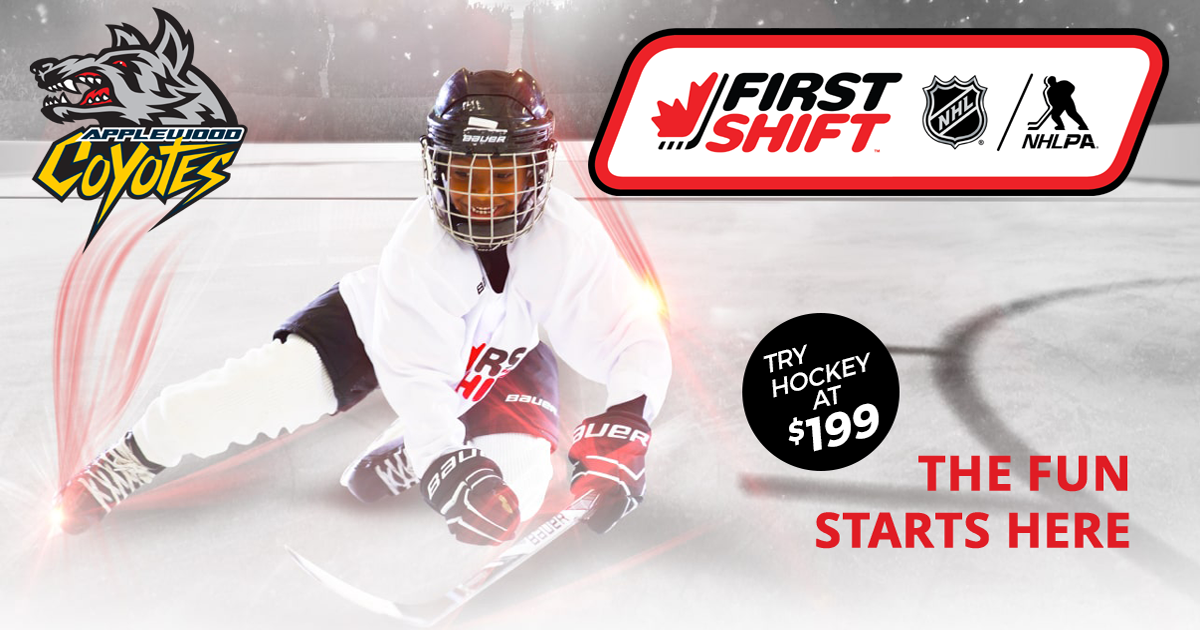 The First Shift is a unique nationwide program that introduces boys and girls between 6 and 10 years old to the game of hockey.

Sponsored by Bauer and the NHLPA, players are expertly fitted with Bauer equipment from head to toe and take part in six on ice sessions with qualified coaches from the local minor hockey association, all for $199.

Applewood Hockey Association has been hosting the First Shift program for the past several years and has helped hundreds of kids from diverse backgrounds, grow to love the game.

Applewood is the only minor hockey association in Mississauga to host two First Shift programs this season and we are delighted that Toronto Maple Leafs Alumni - Darcy Tucker will be with us at Chic Murray Arena this Sunday February 2nd at 2:15pm to kick off our winter program, and skate with our 45 new first shifters.