Picture Day 2018 Last updated: November 06 2018 10:52:36
Picture Day is Sunday Nov 11th
Don't forget to grab your Coyotes Sportwear at our sale!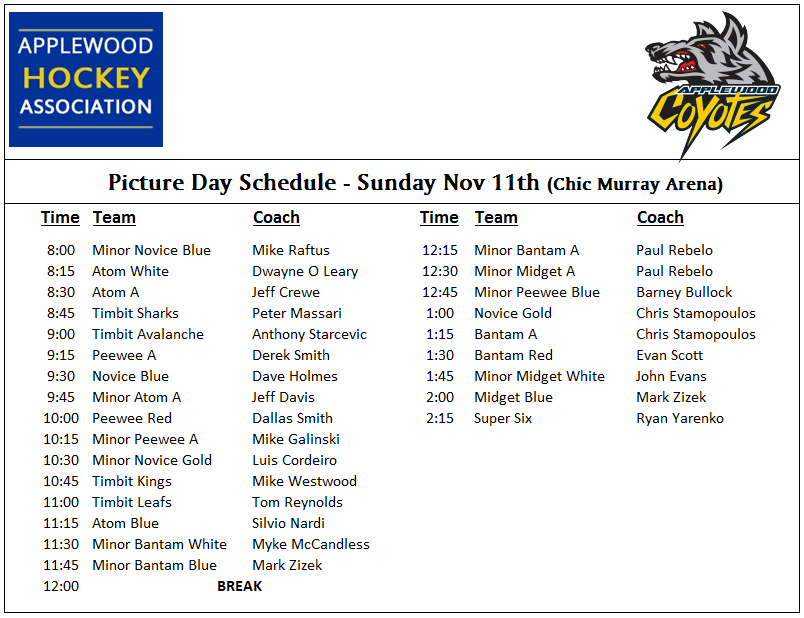 Teams need to be ready 10mins before their allotted time.
Full equipment (except helmet and skates) is required including stick.
All players will receive a standard team picture and an individual player picture, as part of the registration costs (no order form necessary). For those who wish to order anything else please have the order form filled out and bring it with payment on Sunday. All photos should be distributed to teams before the Christmas break.
You can download the order form here: high five order form.pdf