Looking forward to a Return to Hockey Last updated: March 11 2021 12:41:18
Send us a video of what you are looking forward to when hockey returns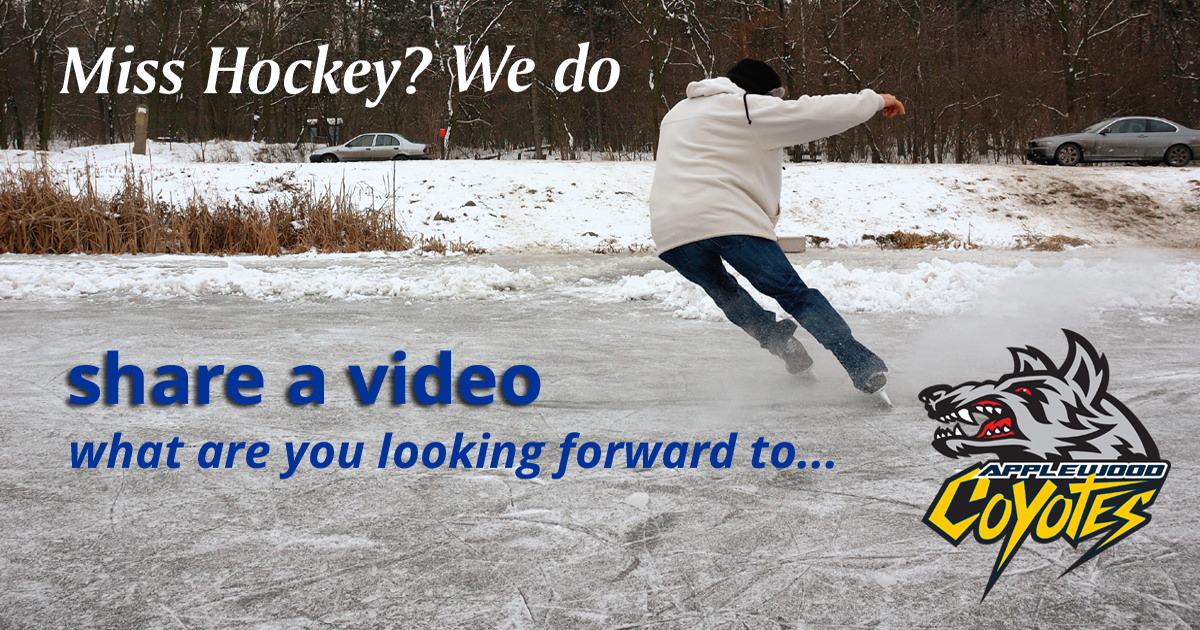 Can you tell us what you are looking forward to when Hockey returns?

What have you been up to, how have you been keeping fit, maybe on a backyard rink?

The Mississauga Hockey League wants to put together videos from Coyote players as well as other associations to share our love of all things Hockey.

Grab a device and make a video telling us what a return to hockey means for you!

Here's the details:

Make a 30-60 second video with a few words on one or more of the following topics:

What I am looking forward to most about returning to hockey?
What I have been doing to keep in shape in the meantime?
A video of you practicing on a home rink, community rink or pond.

Please shoot video horizontally (landscape), and if possible players should wear their team jersey.

Submission deadline is 5pm on Friday, March 26th and should be sent to

christine.scaini@hockey.on.ca

When submitting, please include the players' first name, the parent/guardian name and that you are an Applewood Coyote!

Go Coyotes!