Applewood Hockey Association is now open to accept house league registrations for the 2020-21 hockey season.
Please note that registrations for "A" levels are closed until the tryout schedule has been set.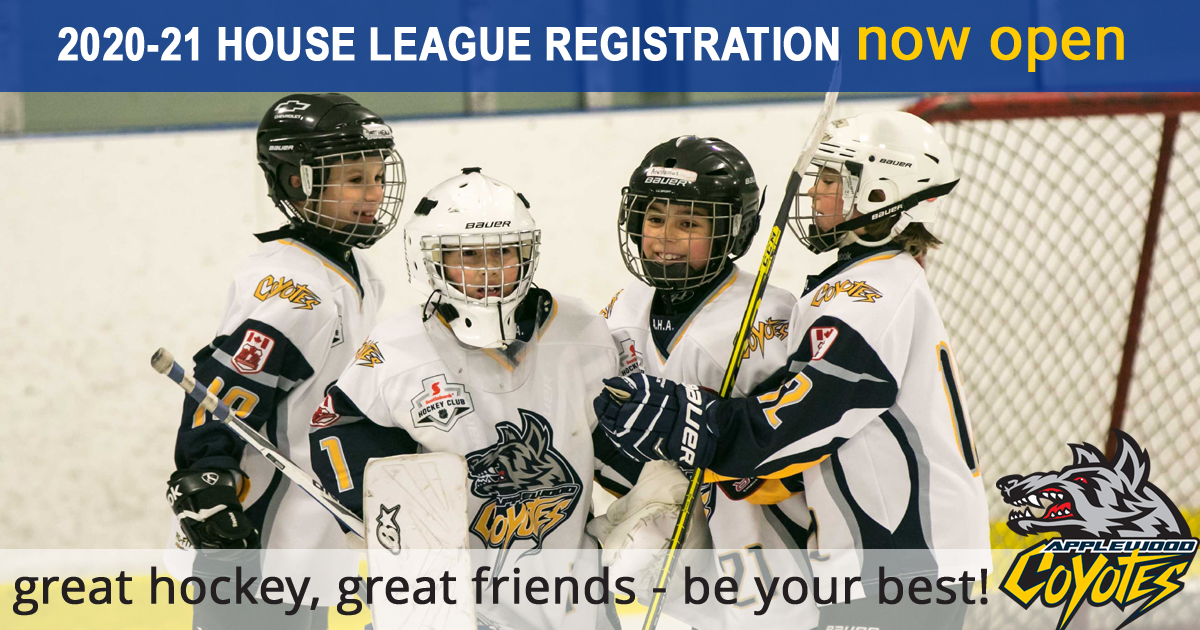 Like you, we are looking forward to returning to our regular activities and to seeing our youth participating in the sports they enjoy. The governing bodies of minor hockey in our district (Hockey Canada, Ontario Hockey Federation, Greater Toronto Hockey League, Mississauga Hockey League) are following the direction of health and government officials and will continue to update us as needed.
In the meantime Applewood Hockey has carefully considered our budget and has decided to maintain the 2019-20 registration fees for the next season. In addition, we want to assure you that should the hockey season not start at the end of September, we will refund you on a prorated basis with a full refund if the season cannot be run.
We encourage you to reserve your child's spot so we are all ready to go when the good news comes! You can register online at any time. If you are able and would like to pay your fee at this time you can do so in the same way as previous seasons. If you would like to defer payment until such time as activities are approved to start up, you can select cheque or cash as the form of payment and we will collect from you later (you will have the option to pay by credit card at that time).
If you have any questions, please do not hesitate to contact the Registrar:
Wendy Webster
Tel: 905-270-1972
email: applewoodregistation@hotmail.com
We eagerly await the return of hockey, and hope in the meantime that you and your family stay well and safe.