Food Bank Donations Last updated: December 12 2018 16:30:10
Non-perishable Food Items accepted until Dec 23rd at Chic Murray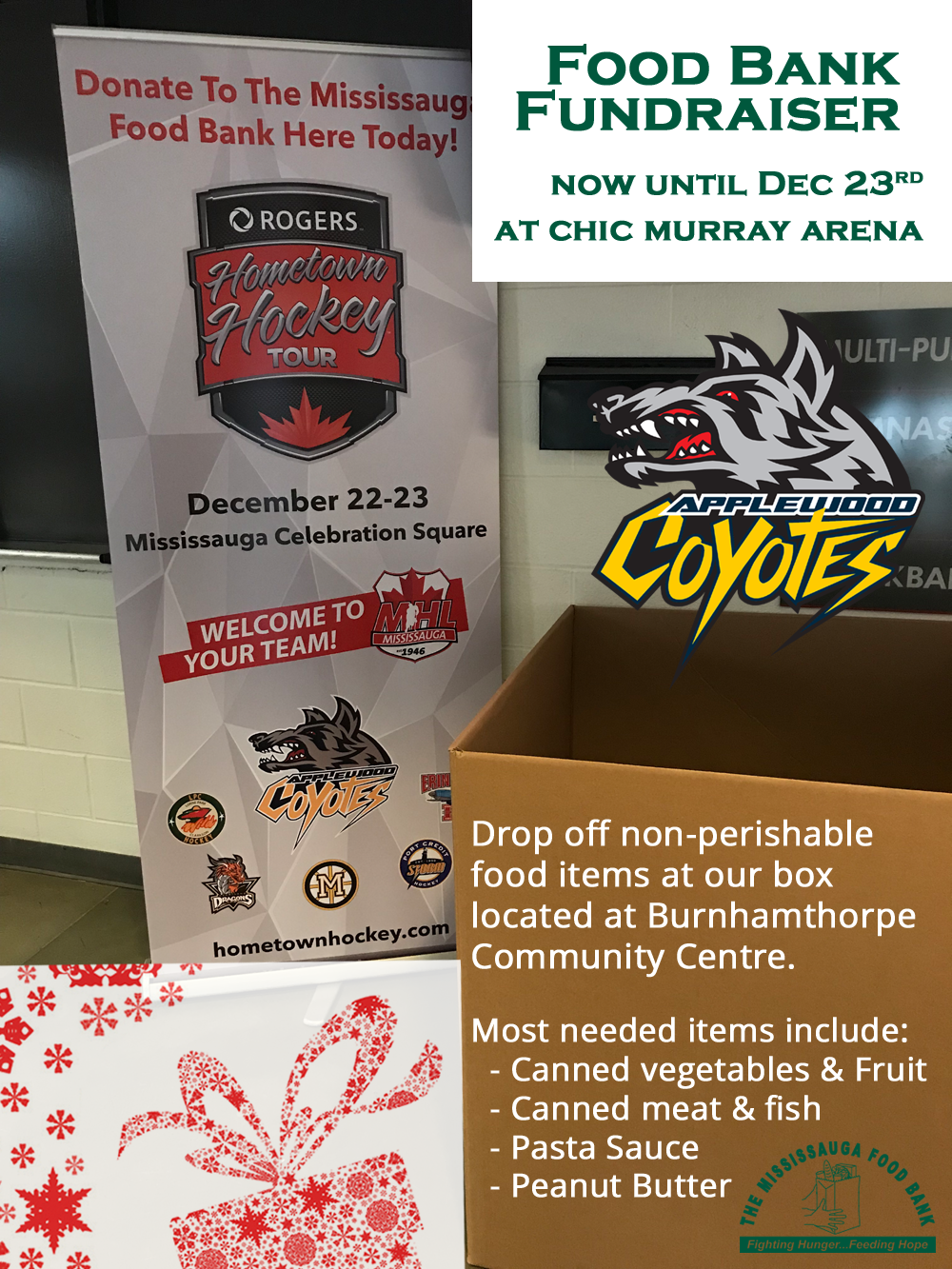 Following on from our success at the Charity Game and as part of our activities for the Hometown Hockey Weekend, we have a bin at Chic Murray Arena, Burnhamthorpe Community Centre to collect non-perishable food items for the Mississauga Food Bank.
We are collecting until Sunday Dec 23rd, so tell your friends and family and if you have a game at Chic Murray, just slip a food item in your kity bag and drop it off on your way to the rink.
Items in most need are:
Canned Vegetables & Fruit
Canned Meat & Fish
Pasta Sauce
Peanut Butter
Thank you Coyotes!!